CLASS 101 - DISCOVERING OUR CHURCH FAMILY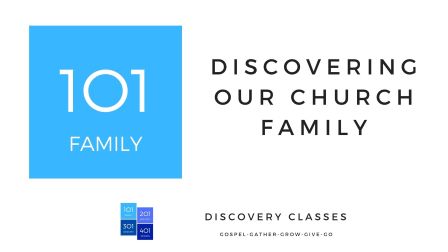 Class 101 is designed to help you understand your relationship with God and His family, the Church. God loves us, and we have the privilege of knowing God and representing Him to our world! He calls us to do this together with local expressions of His family, local churches. This class helps you understand the history of River of Life and how to get connected to our church family. If you decide that River of Life is the right fit for you, you can learn what next steps you can take to get more involved and begin intentionally discovering your purpose in Christ together with our church family.
It is held on various Sunday mornings throughout the year. Contact the church office for further information on our next membership class.
Our next class is TBD. Childcare is available and lunch will be served. Sign up here!